News About Needle
---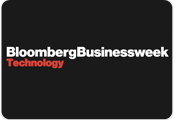 May 17, 2013 What Are Fan-Based Sales?. Needle CEO Morgan Lynch discusses the company's work with brands to connect experts to consumers with Pimm Fox on Bloomberg Television's "Taking Stock."
---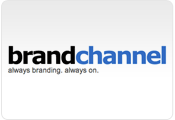 May 20, 2013 Needle Helps Retailers Close Sales with Help From Brand Enthusiasts. "While most companies focus on post-sales support, our focus is on pre-sales, and offering users an elegant and economical way to build an outfit or compare products with input from a person who is already an expert. We're not into chat per se, but guided shopping."
---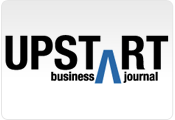 April 1, 2013 Needle founder Morgan Lynch puts brand fanatics to work. "Bottom line is I'm not buying one online unless I get to talk to someone about me and my use case. I thought there must be 20 to 30 people who are sitting in front of their computers right now who would love to talk to me. And that was the genesis of Needle."
---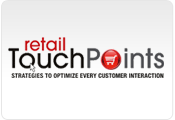 Feburary 11, 2013 Leisure Pro Boosts Average Order Value By 65% With Online Chat. Customer service plays a pivotal role in the browsing and buying journey, and has a distinct impact on whether a consumer buys from that retailer or moves on to a competitor.
---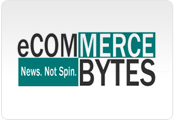 Feburary 11, 2013 Needle Signs Leading Camera and Film Equipment Retailer Adorama. Adorama selects Needle after seeing results from a successful pilot and test with sister site, Leisure Pro.
---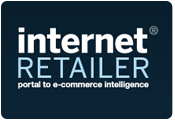 Feburary 4, 2013 Making conversation. With more shoppers turning to live chat for answers, these simple tips can help turn chats into sales.

LeisurePro, which sells diving products, only hires chat agents who are experienced divers so that they're able to answer questions about specialized products such as hookah rigs and scuba octopuses.
---
January 23, 2013 Don't Outsource Your Shopping – Fansource. Several companies are already leveraging fan sourcing: Coach, Norwegian Cruise Lines, Skullcandy, Under Armour, and Norton to name a few. Some clients have seen conversion rates and average order values increase by more than 20 percent. This shouldn't be a surprise, it's the difference of customers buying from someone they like and trust versus someone who's trained to be just slightly better than a robot.
---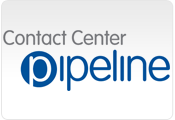 January 2013 Gamification in the Center. Needle Inc. is staffed by a cloud workforce of brand advocates, or "Needlers". The firm recruits individuals who are highly vocal fans of the specific brand or product that they support. It uses gamification techniques like a points system and leaderboards to generate excitement, motivation and positive internal competition. While Needlers are paid a base hourly wage, they also earn points for sales, customer satisfaction scores, etc., which can be redeemed for the products that they value. In addition, top performers earn preferred schedules. Needlers' performance is measured by chat response time, the questions they ask, resolution rates—"all of the behaviors that are important to drive high customer satisfaction and NPS," says CEO Morgan Lynch.
---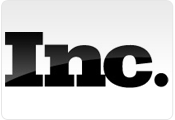 November 16, 2012 2 Tools That Turn Customers Into Cheerleaders. As a business, you're always trying to acquire new customers, which is essential. But don't forget about your existing customers--there's a huge opportunity there to incentivize current customers to buy more and bring in new sales.
---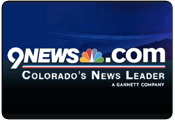 September 13, 2012 Turning a fan into a 'Needler'. "It is talking to someone who is passionate without any of the pressure of a salesperson that wants a commission," Peterson said. "We want to close the sale, but what is more important to us is getting the person happy with the product."
---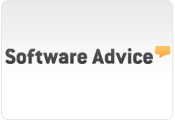 August 9, 2012 4 Ways To Put The Crowd To Work For You. Using customers as sales reps provides a richer experience than the scripted, impersonal responses customers typically get from a traditional call center. With Needle, the brand advocate instead gives personalized responses based on their first-hand experience with the company's products.
---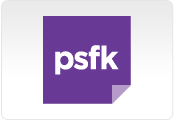 July 24, 2012 Brand Experts Provide Consumers With Real-Time Product Consultations. Working as a third party in partnership with brands and retailers, Needle recruits consumers who have expressed enthusiasm for a particular brand on social media and trains brand fans to be knowledgeable about the retailer's product line.
---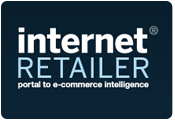 July 11, 2012 Under Armour gains sales via live chat expertise. Retailers that want to increase sales would do well to employ customer service agents who have used the products it sells. That's what athletic apparel and accessories manufacturer Under Armour has learned, and its sports-loving chat agents are closing a lot of sales. About 27% of UnderArmour.com shoppers who chat with agents on product pages make a purchase within 24 hours.
---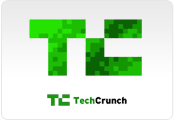 July 2, 2012 No More Call Centers: Needle Grabs $10.5M To Turn Your Fans Into Customer Service Reps. Thanks to increasingly powerful mobile and web technologies, people can work from practically anywhere. One eCommerce startup, the Utah-based Needle, sees a big opportunity for this mobile, remote, and telecommuting workforce to change the way businesses connect with their customers and influence the way consumers make purchasing decisions.
---
July 2, 2012Wall Street Journal: Venture Capital DispatchTechnorati: "Work Anywhere Pioneer Needle Raises $10.5M"Internet Retailer: "Live Chat Vendor Needle Raises $10.5 Million"Fortune/CNN: "Venture Capital Deals"Reuters PEHUB: "Needle Sews Up $10.5M B Round"VentureWire: "Needle Raises $10.5M to Help Online Shoppers"The Next Web: "Expert-guided Online Shopping Platform"Deseret News: "Needle Inc Raises $10.5M in Funding Round"Upstart: "Needle Pushes Retail Conversion with $10.5M"Salt Lake Tribune: "Draper Company Gets $10.5 Million in Funding"Venture Beat: "Funding Daily"
---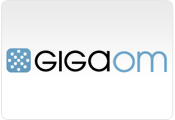 June 6, 2012 Needle weaves fans, customers and companies together. The platform is built to access these experts wherever they are and help them engage with their brands in a manner that works for all the parties. The company works with clients to find the times they need to staff their customer response chat lines. It also customizes the incentive packages for each company based on the focus the they'd like the chats to have.
---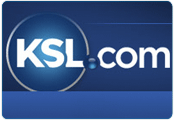 June 5, 2012 Company offers unique approach to customer service. "Because they're not told what to say, then the conversations are generally very authentic and credible because they're really giving you their opinion," he said. Since these conversations are not scripted, Lynch says there have been times when the "needler" has told the customer to buy something other than what they intended to get.
---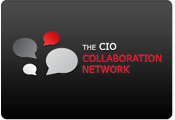 June 4, 2012 Raving Fans as Agents? When it comes to interaction via instant message, the traditional model is hire low cost agents or freelancers to process the conversations. Of course, it would be nice to higher brand ambassadors, but too often market dynamics just won't accommodate more seasoned or experienced staff. The obvious problem is these people represent the brand, they become the face, or at least text of the brand or company.
---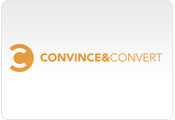 June 3, 2012 The FIRST part of your influence campaign should be to find those raving fans, get them into the same online room (and hopefully, offline too) and give them the sandbox and the encouragement to become volunteer ambassadors. This isn't solely the domain of consumer products, either. If you're a viable company – of any size, shape, type, or description – you have passionate fans. If you didn't, you wouldn't be in business.
---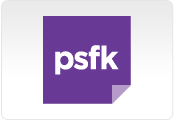 May 11, 2012 The impressive RV provides a workspace for employees and serves as a travelling billboard for the company, which connects retail partners like Urban Outfitters, Skullcandy and Under Armor with product experts who chat to consumers.
---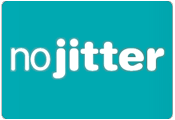 May 6, 2012 Mobile Customer Care Mania: Needle Needle is designed to get expert user advice when you want to buy something--from people who actually use the product, not typical contact center agents.
---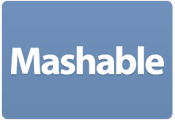 May 4, 2012 Want to Turn Your Brand's Fans Into Expert Advisors? Try This Startup. Needle connects online shoppers with product experts who assist them through chat, voice and video communication. Imagine the high-quality customer service of a sales person on the shop floor at Nordstrom, but when you're shopping online.
---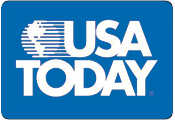 May 30, 2012 Needle turns product fans into customer service reps. Lynch is the founder and CEO of Needle.com. The Salt Lake City-based start-up is his answer to all those call centers in India and elsewhere.
---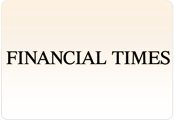 April 28, 2012 Needle sews a social-commerce road trip "We're leveraging labour in a new way, where work isn't a place, it's an activity and it can be wherever you are – when people work when and where they want, their output and quality of work is much higher.
---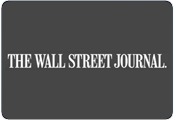 April 26, 2012 Needle engineers have spent two years working on the company's technology, which combines a communications platform with chat and e-commerce tools so that sales clerks can show products as if they were in a store with a labor system that trains and motivates them.
---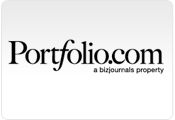 April 26, 2012 Where Should I Park My Startup? …now doing business from a Mobile Contact Center: a huge, colorfully painted RV parked—for now— on a street in San Francisco, with several employees working inside.
---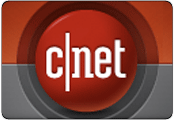 April 25, 2012 Presenting...a truly mobile startup. Literally! With its mobile contact center, a startup called Needle is showcasing just how easy it is these days for young companies to set up shop just about anywhere. Including in a giant RV.
---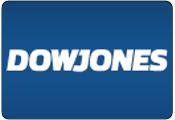 April 25, 2012 "When you shop for things online… you want to consider the purchase," Lynch said. "Having a human ask you how you're using it, if you're new to the experience, what's the temperature of the water, is like a knowledgeable sales clerk for in-store shopping, but we're taking it up a notch."
---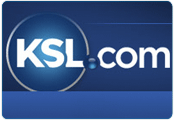 March 30, 2012 Salt Lake business gives new meaning to going to work. "We want to bring you the people that actually own those products and services, because we as consumers want to talk to somebody that owns it," Lynch said, "not somebody who's sitting in a contact center who's just been trained on some items. We want to talk to the people who use it every day."
---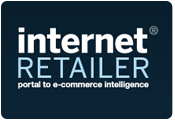 March 13, 2012 Skullcandy hands over live chat to skateboarders and surfers. Barlow says the service gives its customers a chance to have their questions answered by like-minded agents, who can discuss not only the brands they like, but how they perform.
---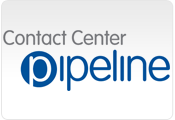 March, 2012 Chat services firm puts passionate brand advocates to work to create an engaging online experience. If your company produces a quality product or service, then your customer base likely already includes a segment of brand advocates—those customers who love your products, are repeat purchasers and who enthusiastically pass along positive word-of-mouth to family, friends, coworkers and on social networks.
---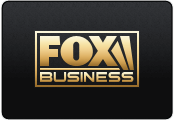 Febuary 8, 2012 Is Fan Sourcing the Future of Customer Service? If you sell online and want to delight your customers, increase conversion rates and lower your costs, don't turn shoppers over to an anonymous customer-service operator when they want more information about your products. Try fan sourcing.
---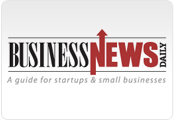 Febuary 7, 2012 Forget Customer Service Try Fan Sourcing. Fan sourcing is all about connecting consumers with fans who are knowledgeable and passionate about the products online shoppers are interested in.
---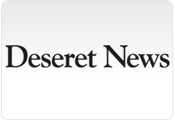 January 23, 2012 Utah company brings in-store shopping experience to the internet. Needle works with companies to ensure online shoppers have salespeople who are experts and fans of certain products and stores available to help customers in their purchasing decisions.
---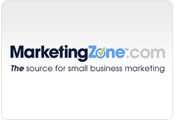 January 20, 2012 Customer Testimonials on Steroids. The premise for this new Needle tool/service is so simple and brilliant…it's integrating the voices of brand fans (your customers) on your website to explain (and sell) the products/services you offer.
---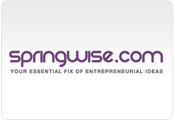 January 16, 2012 A fan-sourced customer service and sales platform. As brands become larger, they often find that making a personal connection with their audience becomes more of a challenge. Hoping to help remedy this, Utah-based Needle connects a brand's biggest fans with customers seeking product advice, enabling a personal dialogue via text, video or voice chats.
---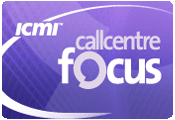 January 12, 2012 Using gamification in your call centre. Regardless of whether or not you like video games, you must acknowledge their role in shaping the behaviours of the new generation of workers. To ignore their effect will be detrimental to your business.
---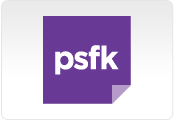 December 28, 2011 US based Needle - an online platform that enables companies to identify product experts who can deliver powerful, one-on-one product recommendations on a brand's behalf, earning rewards for discussing products they already love.
---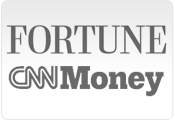 December 21, 2011 Why outsource to India when you can tap your biggest fans to handle customer service? Skullcandy, the maker of high-end headphones, has pulled people from its core demographic of snowboarders, skateboarders, and surfers to help customers on its website via online chat.
---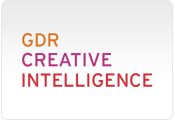 December, 2011 Potential Needlers are screened for their ability to communicate and receive remote training. They are sent select products to test and they can also earn points to redeem against products.
---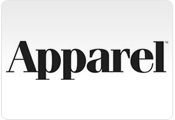 October 19, 2011 The platform provides a rich chat toolset for agents to assist online shoppers to make a purchase decision including the ability to interactively demonstrate features of products, cross-sell and up-sell with an outfit builder and cart builder, and create social coupons to share with friends via Facebook.
---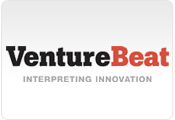 September 13, 2011 Needle sales chat gets big name retailer, looks for new funding (exclusive) Online shopping has become a staple of our consumer life. Sites like Amazon and eBay reported positive third quarter financial earnings, with Amazon reaching 51 percent net sales over last year. But with all this available product eyeing our wallets, Needle is betting there is need for clarity in whether a brand is right for you.
---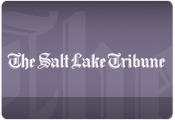 September 6, 2011 Utah company Needle taps the power of 'fan sourcing' The idea he now calls "fan sourcing" came to Morgan Lynch about two years ago when he was searching for a wet suit to use in a triathlon challenge.
---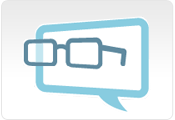 May 3, 2011 Needle Threads Customers Into Personal Interactions in New, Social Chat Service: We've all got products we're passionate about - Apple, Microsoft, Google, Twitter, Facebook, you name it. Companies can set up their own "Pincushion" channels through Needle. By doing so their customers can sign up to help sell their products using the Needle chat platform.
---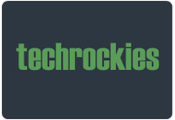 March 28, 2011 Interview with Morgan Lynch, Needle: Lynch told us all about what Needle is up to, how the site grew out of his search for a wetsuit, and how he's applying the same models developed at LogoWorks into a new market.
---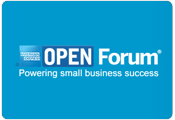 October 5, 2010 Leveraging Product Evangelists as a Virtual Salesforce: "Crowdsourcing is a hot topic these days. Logoworks, which was started in 2001, pioneered crowdsourcing... Morgan Lynch, who founded Logoworks, put the power of crowdsourcing, or as he prefers to call it, "distributed workforces," to the test. His new company Needle uses a distributed workforce to create a better shopping experience for ecommerce sites."
---